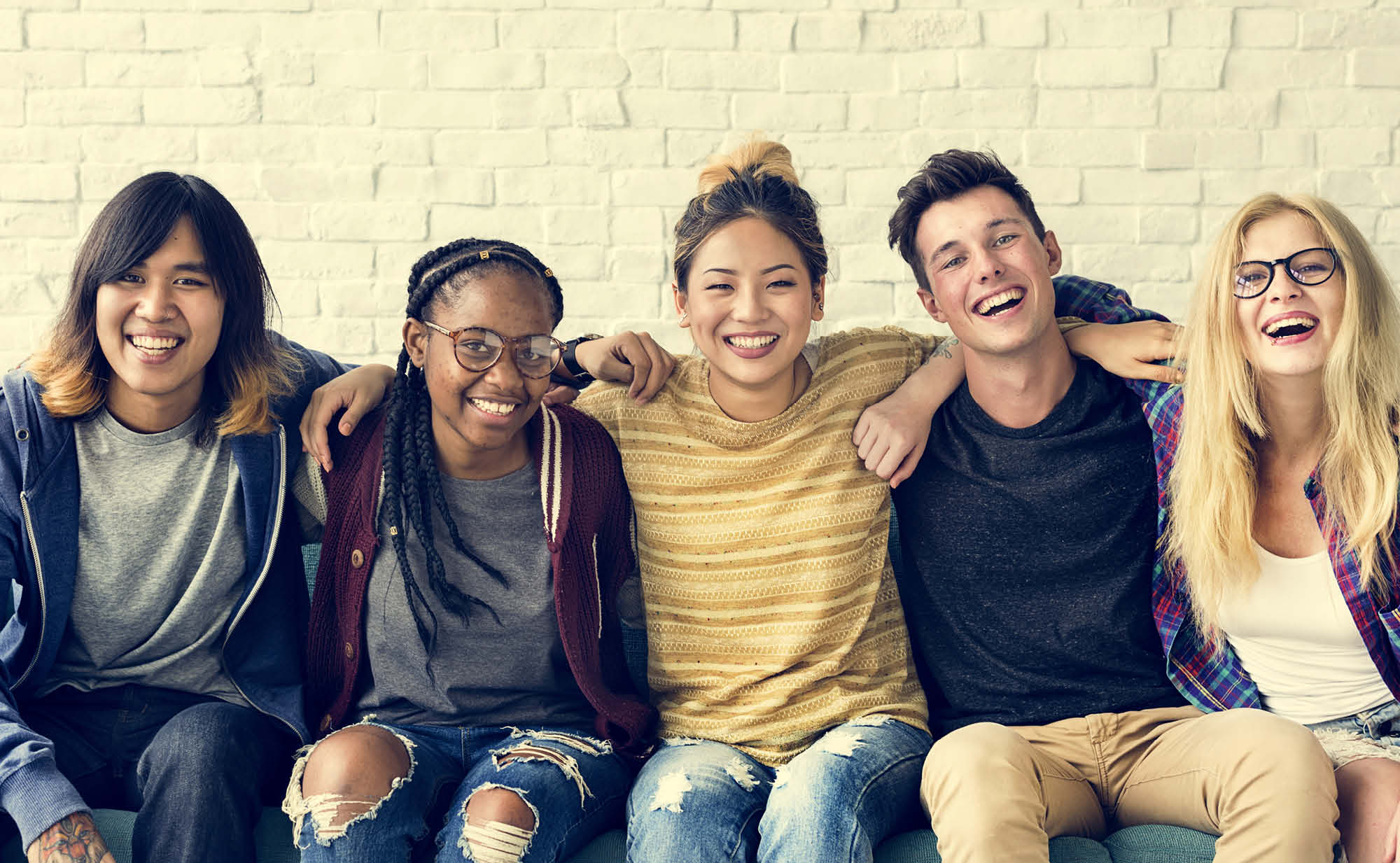 THE sTORIES
Gen Z is wide open to Influencer Marketing, if you avoid the pitfalls.
Spotify is allowing 3rd parties into its podcasting library.
We're spending a lot on website content. Is it being seen?
Content Marketing has something big to learn from local journalism's struggles.
here's your Content Marketing Quickie for the week of March 24, 2020.
Influencer Marketing to Gen Z
First I'll give you all kinds of medical advice on how to deal with the big virus. No I'm not going to do that, because I'm not a health expert so you shouldn't listen to me or anyone else who's not a health expert or who at least knows what's going on. That's the only advice I can give you. But maybe you can influence someone to wash their hands, and according to Kantar, it's Gen Z that's most likely to pay attention to influencers. Robert Williams reports on mobile marketer that 44% of them bought something after it was recommended by a social influencer. Only 26% of the general population did that. 70% follow at least one influencer, and they're a lot more open-minded about who those influencers can be. They don't care about race or ethnicity, which bodes well for us eventually reaching a Star Trek future where none of that matters. And in terms of how many social platforms they use, it's a virtual appapalooza out there. 39% have more than 4, compared to 15% of the general population who load up on that many. The top ones for Gen Z are, believe it or not, still Facebook at 62% (gotta use it so mom and grandma can get a sanitized version of what's going on with them). Next is Instagram at 55%, YouTube at 54% and Snapchat at 52%, so really they're all kinda bunched up there close together after Facebook. If you think you're going to reach Gen Z with TV and print, think again. They're on their phones, for just about everything. That's why spending on influencer marketing to reach them on those phones is estimated to hit $15B by 2022 according to Business Insider Intelligence. But while Facebook is king, it's actually Instagram most brands are using to execute on influencer marketing. Influencer Marketing Hub says almost 80% of brands use Instagram most frequently for that. LinkedIn brings up the rear at 12%. But go into that with eyes wide open. There's so much sponsored content there now that InfluencerDB reported last year engagement rates for Instagram influencer content were around all-time lows. Plus the FTC is watching much closer for misleading advertising. What? Who would ever make advertising that's misleading? I'm clutching my pearls in shock.
https://www.mobilemarketer.com/news/gen-z-relies-on-influencers-for-purchase-decisions-kantar-says/573264/
Spotify Lets Podcast Developers in the Door
Spotify podcast news! You know they've got a bunch of podcasts that are exclusive to them, and they're going to stay exclusive. That's not the news. That would be pretty lame. What they are doing is rolling out a new version of its Podcast API so 3rd party apps can access its catalog. Those 3rd parties can then manage someone's podcast library, search the catalog and get info on shows and episodes. Might not sound like much but it's the first time they've allowed anyone to go poking around in their library. The idea is to get more developers familiarizing with Spotify as it grows its podcast user base. You know a podcast used to mean audio available on the web using the open format RSS. Apple still treats it that way. But Spotify defines "podcast" as any audio program presented in an episodic format. That includes podcasts behind paywalls. Remember, it bought some startups that help people create and manage podcasts and podcast networks like The Ringer, Gimlet and Parcast. Well that worked. Podcast listening on Spotify jumped 200% last year. Of the 700,000 podcasts there, many are exclusive. So you can't stream them on podcast apps like Overcast, Pocket Casts, Breaker, or Castro. This API change doesn't change that. It's purely about podcast discovery, search and managing shows. And they're going to keep improving it over the next 6 months.
https://techcrunch.com/2020/03/20/spotify-opens-up-its-podcast-catalog-to-third-party-apps-but-not-for-streaming/
How much Website Content Goes Completely Unseen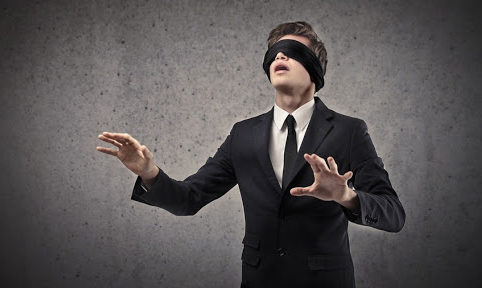 Every once in a while, you run across a statistic from a study that just makes you go, "Wow, that really sucks." Blame Uberall's VP Market Insights Greg Sterling, not me. But here's the wakeup call. A Contentsquare report shows that on average, 69% of all web content is not seen, at all, by consumers. 400 sites in 9 verticals were studied for this. And it was true across all verticals but especially for financial services, beauty, energy and automotive. That clearly lets us know, like a big bucket of water to the face, we're spending a lot of money to just make …stuff …something, anything. That's called not thinking content strategy is important or needed. There's quite a price to pay. The study teaches us a lot more though. The most site visits are driven by organic or free sources. Translated, content that mattered and provided value. Non-PC devices drive 60% of visits, with 55% of site visits coming from smartphones, 60% if you count tablets. That agrees with Hitwise who determined the desktop-mobile split has settled in at about 60-40. Luxury goods had the highest percentage of mobile traffic at 67%. I know when I'm on my yacht in the Mediterranean, I'm not on a desktop. Financial services had the lowest percentage of mobile traffic because, I don't know, banking feels more secure on a big monitor? Slow loading sites are a killer, especially on mobile. 20% longer loading time means 20% fewer pages viewed. And the study found the average customer visits a website 3 times before buying. After that, 3 strikes and you're probably out.
https://marketingland.com/most-site-content-69-not-seen-by-customers-and-prospects-study-finds-277374
What Content Marketing Can Learn from Dying Local Journalism
Lastly, and quickly, let me preface by saying I majored in journalism, I love journalism, I always thought seeking and reporting the truth, wherever that truth might take us, was vital. And I'm not alone. Victor Pickard is an associate professor at the University of Pennsylvania's Annenberg School for Communication. And he says not only is local journalism failing and dying, that's a really grim turn of events because without independent, fact-based journalism, good luck holding together any kind of Democracy. Maybe you don't like Democracy. Maybe you lean toward the way they ran things on Game of Thrones. That's fine. But if you don't watch the powerful, educate the public and hold truth to power through local news, people stop caring and voting. Corruption goes up because hey, who's gonna know? And people just go look for news they agree with. Sound familiar? Well Victor says the death of local journalism happened because the market can't support it. Commercial media sells eyes and ears to advertisers like us. The problem is, we could care less about responsible journalism. Advertising and journalism was always a shaky, unnatural partnership. When the internet hit, the partnership wasn't convenient anymore because digital ads are pennies on the dollar and, as we've talked about here many times, advertisers don't even seem to care if digital ads work or if the data they get is legit. To survive, journalism institutions switched to click bait and the public, while amused by said click bait, lost all its respect and trust for journalism. What does that have to do with us content marketers? I'll tell you. Without trust, there is no sale. Our business is to build trust and relationships with content by being of value to our prospects. When we stop caring about that and lose that trust because of shady practices and just plain lousy content, enormous damage is done. Perhaps permanent.
https://hbr.org/2020/03/journalisms-market-failure-is-a-crisis-for-democracy
That's the Content Marketing Quickie for this week. As we shelter in place, remember podcasts can be with us anyplace. That's part of what makes it such an effective channel. So please give me a subscribe if you haven't already and we'll be back next week.