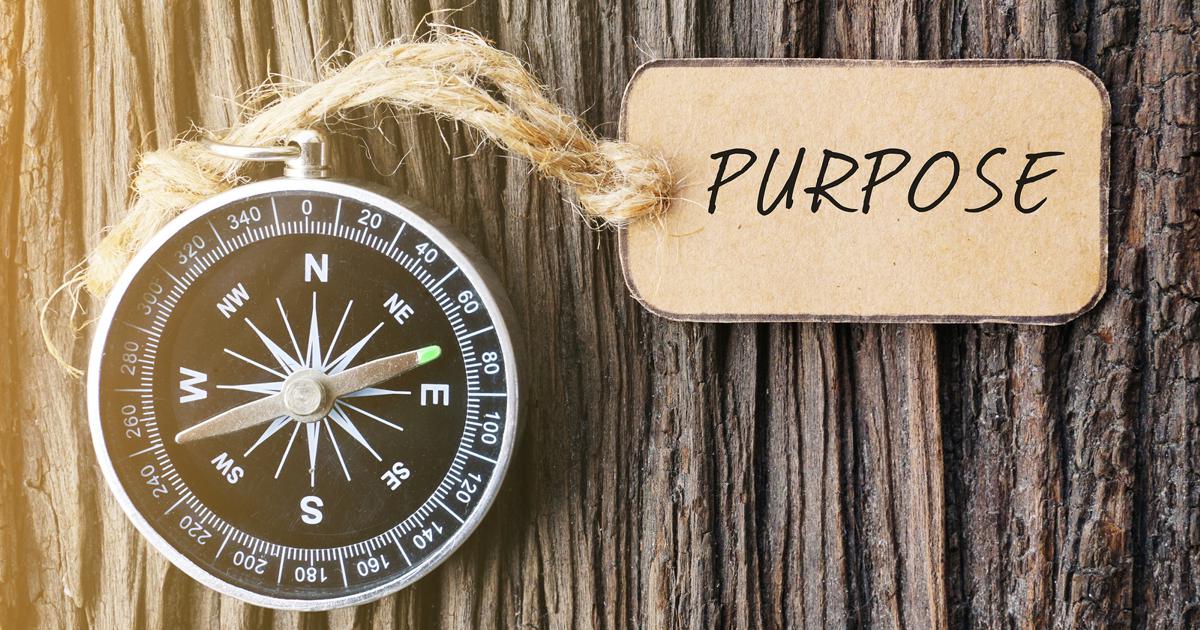 THE sTORIES
Brands know the importance of having a purpose, but they aren't activating it.
The newest stats on how B2B is making and consuming content can help you shift your content strategy.
Why are storytellers so important? Because they deal in the critical arena of evoking emotions.
here's your Content Marketing Quickie for the week of march 17, 2020.
The Critical Nature of Having a Brand Purpose
Why are you here? Now I know you didn't come to the Content Marketing Quickie to get hit with an existential crisis but let me put the question to you another way, what's the purpose of your business? Does it have one? Or is the only purpose to make money? That would be a very honest answer and I bet for most businesses, that is the real and true answer. But if serving and helping your customers in some way can be your purpose, there's a lot to be gained from that. You know, if you're able to successfully communicate it and be sincere about it. You see purpose drives customer loyalty, which businesses often ask for and expect, but do nothing to earn. It forms a real connection between brand and user. And now we're learning it's no different for B2B. The ANA reports 86% of B2B professionals think purpose is important to their business. Marketingcharts reports the ANA defines purpose as "a company's reason for being, beyond profits, that guides its business growth and impact on society." Got anything like that? 57% of B2Bs say well, we're more focused on purpose than we were 3 years ago. 42% say they're in the early stages, which means they're at least talking about purpose internally. Beyond sales, 75% say having a purpose really helps with recruiting and retention, and it's motivating for sales teams. Research shows consumers have a more positive image of – and are more likely to trust and recommend – companies that have a believable purpose. But only 24% of B2B companies say they've activated a purpose that's embedded across the business. And there's a reason that's so hard to do. Most B2B orgs say when they start talking about purpose, it feels like a calculated PR exercise. They aren't wrong. Research shows a lot of consumers think when brands suddenly take a stand, it's probably a slick marketing move. That's where authentic storytelling comes in. Instead of just latching onto the hot cause of the moment, if your purpose is driven by something that personally happened to or affects one of the founders, then that becomes a believable purpose. And going back to the employees, if they know there's a purpose behind what they're doing and that it's real, 67% of them will gladly rave about where they work on social media. So many articles about how to "get" employees to be social media advocates for their companies, and the answer is really simple. Give them an actual reason to admire the company they work for and promote its purpose.
https://www.marketingcharts.com/industries/business-to-business-112072
B2B Content Consumption and Production Stats (New)
So let's just say, making a wild assumption here, that you're a B2B business that wants to know the latest content consumption and production trends. Lucky you, because you stumbled across this! Chief Marketer put out their 2020 B2B Marketing Outlook and since it takes, from what we hear, an average of 18 touches to convert a customer, knowing what you're doing content-wise out there is probably going to make a big difference for you. For instance, do you know what content is most effective for moving people through the sales funnel? Okay, since we're friends, I'll tell you. It's articles and blog posts. That's followed by reviews and customer testimonials, then whitepapers coming in third. Who should you send your content to? C-suiters? VP's? Managers? Who will pay attention to you? Well a report from Centerline Digital says c-level execs spend 21% more time consuming content than managers do. But managers and VPs consume content sooner—usually within 24 hours of being exposed to it. So if you want a quick response, it's managers and VPs. If you want someone really going deep into what you've put together, that would be the c-suite people IF your content makes its way into their que. Do you know what kind of content work best early in the funnel? It's infographics. But past that, 59% of senior execs prefer to watch video over read text. Speaking of the stages of the funnel, the later stages are getting neglected. Half the content made by B2B marketers is early stage stuff. Only 14% is made for late stage and a meager 11% is made for customers after the sale. Can anyone say renewal problem in the making? Now let's look at what tech matters and what doesn't. The top 3 technologies people think really helps content marketing are analytic tools, email marketing software and social media publishing. The least used were content performance and recommendation analytics, digital asset management systems and integrated content marketing platforms, all of which I was kinda surprised to find living there on the bottom. Half of B2B marketers outsource at least one content marketing activity; mostly its content creation. The top content performance metrics used are email engagements, website traffic, website engagement, social media analytics and conversions, while the top 3 goals for content marketing are brand awareness, educating audiences and building trust. And as your friendly host often says in this podcast, there is no sale without trust.
https://www.chiefmarketer.com/b2b-content-consumption-trends/
The Role of Emotion in Content Marketing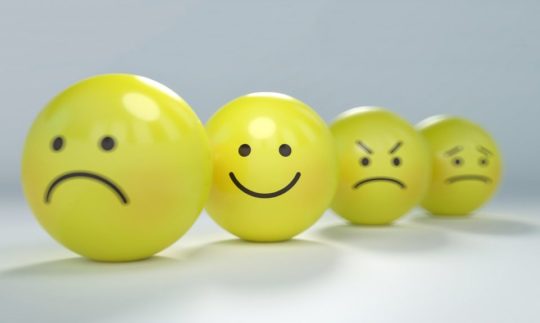 I
Lastly, and quickly, your friendly host also talks a lot in this podcast about emotion and the role it plays in content and winning trust. I'm not alone. Manveer Singh Malhi at HiveMinds says emotion plays a critical role in making an indelible impression on the customer's mind. They have mega short attention spans and tsunamis of content coming at them constantly, so emotion is the only way you can hope to cut through. And it cuts through because our brains were built to connect with really interesting stories that make us feel something. Malhi says consumers make decisions about a brand using emotional intelligence, not data and logic. Emotions are also almost a requirement for any kind of brand loyalty. In your personal relationships, do you trust and are fiercely loyal to people you don't particularly feel one way or the other about? Doubtful. Now, does all this touchy feely stuff about humans being driven by emotion negate the importance of technology? Hardly. It's the tech that makes it possible to reach customers and prospects with those stories in the place, time and manner in which they'll be most effective. Social and mobile facilitates an always-on brand/customer connection that you can use brilliantly or abuse by just shoving emotionless facts and details at them all day and night. Your choice. And here's where the tech is really becoming an emotion tool. You know consumers can reach brands directly these days, and they do. Some brands now not only know who these customers are, they're using emotion recognition technology to determine how they feel. When you know that, you know best how to talk to and respond to them. You're taking how they feel into consideration so you can make them feel better. Have you ever tried feeling better? I highly recommend it. That emotion recognition tech is predicted to become a $65B industry by 2023 by the way. So eventually, someday, somebody will care how you feel.
https://brandequity.economictimes.indiatimes.com/news/marketing/business-has-no-emotion-emotion-is-big-business/74635649
That's the Content Marketing Quickie for this week. I hate the whole idea of social distancing. I'm like Olaf, I like warm hugs. But since we're currently burrowing into our holes, subscribe to a new podcast or two. Back next week.