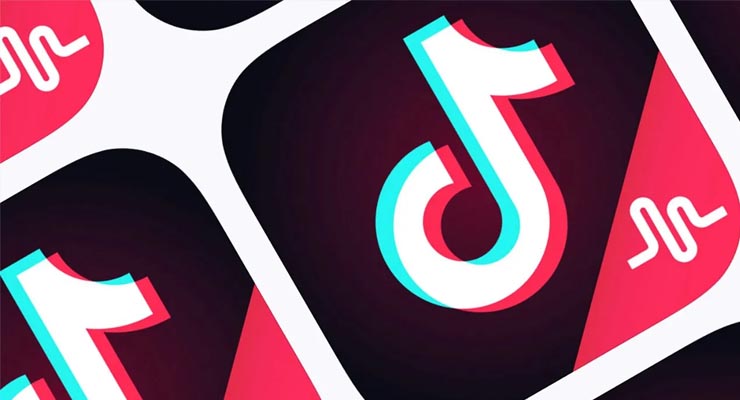 THE sTORIES
If TikTok is going to rule short form social media video, learn the marketing trends for it.
WordPress plugins that might be of particular interest to Content Marketers.
Brands should get serious about audio, and that doesn't always mean podcasting.
B2B sales and marketing – still amazingly out of alignment.
here's your Content Marketing Quickie for the week of March 3, 2020.
TikTok Marketing Trends
TikTok you don't stop, to the heart TikTok you don't stop, to the heart. Sure that's the beginning to the classic Color Me Badd masterpiece I Wanna Sex You Up. But TikTok is also the social media app that is increasingly becoming all-consuming for consumers, which makes sense, influencers, marketers and advertisers. Now I've talked about this on the show before, laid out what this app is, who made it, and why its use is banned or restricted by the US military and TSA agents. But let's just say nobody cares, because they don't. It's exploding anyway. Gen Z is especially hopelessly hooked. And where Gen Z is, there the marketers and advertisers will be also. TikTok and its Chinese version have 800M monthly active users. That doesn't beat Instagram's 1B but it's only a matter of time. I won't talk about the dangers here, I'll just talk about the trend, and Andrew Meola at Business Insider gives us 3 of them that will give us a clue as to what TikTok marketing and advertising will look like throughout this year. Video advertisers will be all over it. eMarketer says overall, US marketers will have spent about $34.5B on digital video advertising in 2019, up 27.1% from 2018, with social properties gobbling up bigger and bigger shares. And as the new generation develops the focus and attention abilities of a housefly, TikTok has mastered short-form video. Massive engagement, view counts often in the millions. Another trend, a pullback on YouTube. TikTok is brilliant at encouraging not just consumption, but creation, which means the longtime brand fantasy of masses of people making content for and about them is a little more possible. And now that the TikTok cat is out of the bag, look for competitors. Remember Vine? No? Well that was a big deal too, until it wasn't. TikTok must be sticky even after it isn't the hot new thing anymore. But going back to what makes it so spooky, it's resources to do so are vast. I mean super vast. Oh and I fully realize I lost Gen Z listeners after the first 10 seconds of this story because it went on way too long.
https://www.businessinsider.com/tiktok-marketing-trends-predictions-2020
Content Marketing Plugins for WordPress
Glade has told us for years, plug it in plug it in. Juliet Childers is a writer who also wants us to plug it in. But she's not talking about air fresheners, although she might appreciate that too. She's talking about WordPress plugins. They are what make WordPress so freaking cool and usable and powerful. Many of you use WordPress for your content management and creation, I know I do. Well Juliet reminds us of some plugins that might be particularly useful to us content marketers. Now she's not necessarily endorsing these and neither am I, we're just trying to let you know the tools that are available to you, some of which you might have overlooked. And I think there's even a plugin for helping you not overlook plugins. For formatting, there are plugins that give you on-site features like "Read More" buttons if you want to make better use of your real estate. That's especially cool for mobile consumption. Want to get loaded fast? Hey we can all related to that. ShortPixel Image Optimizer speeds site load by optimizing images. AdSanity will help you manager your ads. Inline Related Posts will help you offer up more content without diverting them from the page they're on. A/B testing is important. I tend to prefer B over A and proved that all throughout school. Nelio A/B Testing for WordPress will have you testing landing pages to see what works best. There's a plugin called INK for making posts that's intuitive and many think is better than the standard WP interface. I use BoldGrid myself. Proofread Bot is a plugin that does what Grammerly does. You've got all kinds of SEO plugin options. Yoast SEO is really popular for reviewing posts for SEO performance. Jetpack does a lot, including SEO for different search engines. You know those Google snippets? The All In One Schema Rich Snippets plugin helps get your content ready to show up in those. You've got OptInMonster for conversion optimization. Plenty of Social Media plugins like Custom Twitter Feeds to put your tweet stream on your site. The Social Media Share Buttons & Social Sharing Icons plugin gets you set up with those buttons for easy one touch following. The Revive Old Post plugin lets you auto post to different platforms and integrates with Google Analytics. And many of the well-known social platforms like Buffer have their own WordPress plugins. Now, you might be thinking stupid Stiles, how am I supposed to remember all these in one listen? Well ya don't have to. The transcript is always in the blog part of brandcontentstudios.com, so go get what you need.
https://edgy.app/best-plugins-for-wordpress
Scaling with Audio: Narrated Articles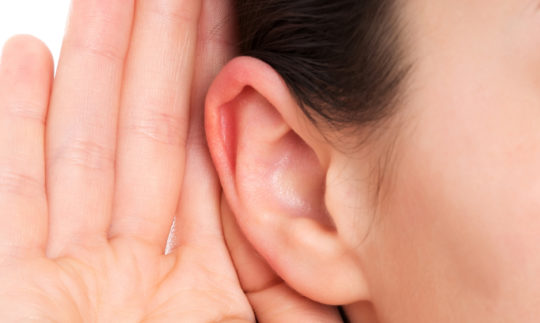 Gonna talk to you a minute about audio. But not necessarily about podcasting. There's another kind of audio content you brands might better start thinking seriously about, because it takes the content you're already making, scales it, and puts it into a format that, as we all know, is absolutely kicking ass. And oh by the way, it gets you ready for voice assistants. Gabe Bullard writes about it in Nieman Reports and I read it three times it was so important. He talks about this Danish digital magazine called Zetland that asked its reader back in 2016 what they wanted. The answer kept coming back: audio. Co-founder Hakon Mosbech just started having reporters read their articles. It was clunky and kinda low quality but users gobbled it up. Why? Because it was convenient. And in today's uber-competitive and crowded content space, convenience just might win the day for you. You know why Zetland lost subscribers? Because the magazine cost money and people didn't think they were reading enough content to justify the cost. But when audio was available, they listened to more stories and more of each story. Harvard Business Review, The Economist, The New Yorker, The Atlantic, they're all in on narrated articles. HBR's Jim Bodor says, "Audio has emerged as kind of the preferred way for people to consume content." Economist deputy editor Tom Standage says, "Our evidence suggests the audio edition is a very effective retention tool; once you come to rely on it, you won't unsubscribe." Now, there are two issues with all this. Articles are usually written to be read, and sound, well, "weird" when read aloud. And, some approaches to this use text to speech robot voices. Those will get better but at the moment, they are far, far away from prime time. And who knows if they'll ever get as good at tonal inflection, emotion, and story interpretation as human narrators? Evidence so far shows robot voices cause listeners to drop out about a fourth of the way through. Just, email me. It's starting to get crazy and reckless for brands to not be using audio, whether that be audio version of their current content or podcasting.
https://niemanreports.org/articles/audio-articles-are-helping-news-outlets-gain-loyal-audiences/
B2B Sales and Marketing: STILL Out of Alignment
Lastly, and quickly, we've heard so much, and I mean for years, about the importance of sales and marketing alignment. So B2B companies are getting this down by now, right? Oh hell no. Ray Schultz at Mediapost tell us a study by Leandata and Sales Hacker, and it's a new study, shows 78% of B2B leaders say revenue growth is a challenge and it's a challenge mostly because departments aren't integrated. Sales, Marketing, Customer Success, Customer Experience, IT, Operations…put on your farming britches cause it's silo town, a strategic and organizational failure. 84% say sales and marketing share responsibility for revenue but 37% say they aren't really set up in their own companies to tap the potential. The top 3 obstacles are low understanding of revenue ops, disconnected systems and inconsistent data, and the support of leadership. Always awesome when your leaders are your obstacle.
https://www.mediapost.com/publications/article/347005/b2b-firms-are-failing-to-integrate-sales-marketin.html
That's the Content Marketing Quickie for this week. Subscribe to it if you haven't. It's easy to do and that way you won't forget about it. And share it around if you learned something because that means others would probably get value out of it too and it'll make you look good. Back next week.