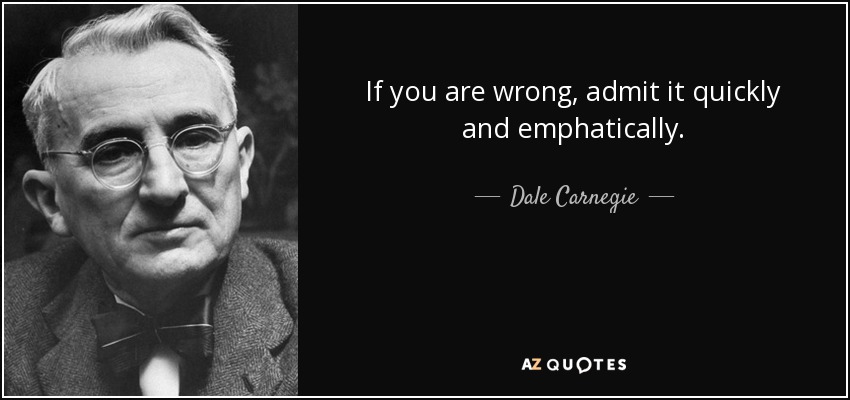 THE sTORIES
Think it doesn't matter if your B2B content is lousy? It's smacking you right on the bottom line.
It's hard to create content that helps the CX strategy if there is no CX strategy.
Instagram is still red hot, so make sure you've got the marketing basics there covered.
SMBs are using video in their marketing…in a way.
here's your Content Marketing Quickie for the week of March 10, 2020
The Cost of Getting B2B Content Marketing Wrong
They don't come right and say it, but I encounter the unspoken attitude again and again and again. Our content is fine. We're making stuff, we're pushing it out. No, it's not necessarily good, or effective, and no we don't really think we need a content strategy, we actually just call whatever it is we're doing a content strategy. But in the end, we don't really think that quality or having rhyme and reason to our content matters that much. Yeah? Well Forrester just said B2B firms risk losing 19% of their annual revenue if Millennials find their content useless. So it like, bottom line matters. Janice Tan walks us through the report which shows 57% of Millennials saying a lot of the content they get from B2B firms is in fact useless. And while you're so proud of the volume of lameness you're putting out, 65% say vendors provide too much material. Who cares what Millennials think? Well they're 33% of global technology buying decision makers and 73% of them have a say in those decisions. And because Millennials like what they like, Forrester suggests short-form content, videos, and content contributed by their peers. Reggie Lau, Forrester's director of content marketing consulting in Asia Pacific said Millennials are bringing their consumer nature to B2B buying. What does that mean? They want credible content backed by data and research, but they also want to be emotionally inspired and motivated. Brands are out there trying to win with cold, impersonal, inhuman, logical selling, when buyers are wanting to feel something. Lau says brand need to be humanized to evoke an emotion about them. That's where icky human storyteller types like me come in handy. I love slashing through corporate BS and jargon. What else did we learn from Forrester? Well, that Millennials and B2B buyers in general prefer substance over style, and 64% say the content they get is design-driven yet weak on messaging. The good news, they do want content from you. 53% like hearing directly from vendors but it's most important those vendors understand their business, give them a custom ROI analysis, and know what's most important to the buyers' own jobs. And they want vendors to show them some kind of vision for what success looks like and have a point of view that's different from every damn body else's. But to be most effective, 83% want you to give them a solid story about how you helped someone like them. And if the people you helped will vouch for you, you're golden. So in summary, I guess stop making content your audience can't use and couldn't care less about so you'll stop losing money.
https://www.marketing-interactive.com/forrester-b2b-firms-risk-losing-19-of-revenue-when-content-marketing-misses-the-mark
Here's Why CX is Still a Complete Mess
CX! Customer Experience! It's the thing that really proves there's seriousness about customer centricity, putting the needs of the customer first and super-serving them. So this guy Rob Allman, who's SVP Customer Experience at NTT, recently talked about the results of their CX Benchmarking Report. And the verdict is it's pretty much broken. At least how things stand now. He said, "The results indicate most companies still see CX as a competitive edge and primary differentiator. Yet, we're finding the aspiration is greater than the execution." Sounds like all my dates in high school. Stan Phelps covered the story for Forbes and in the Americas, only 14.4% say CX is a crucial part of their strategy. Only 26% say CX's value is defined and tracked. Which make you want to ask, "How come?" Well let's see, we've got lack of harmony. We love our silos and will defend them right up to bankruptcy, so the customer is the one who gets screwed for that. They aren't going to get on-demand, intuitive and personalized experiences because less than a third of businesses can, or will, connect data relationships between channels. We have the people who are good at CX raising expectations. Maybe that's why only 12% of customers rate customer experience at 'advocacy' level. Businesses refuse to care or listen. 56% have no formal process for considering voice of the customer data and 18% don't gather any of it period. We've got businesses frozen like deer in the headlights, waiting for the miracle of AI to come rescue them. But if CX isn't the core of the business strategy, you won't even know what to do with AI if you had it. And check this statistic from the report out; 74% of companies are operating without CX analytics. So, never mind AI, they aren't getting the intelligence that's already available. Why do I even talk about this? Because content is such a powerful part and driver of customer experiences, and if the CX is a wreck, it's hard to make effective content for it. I'm sure the content will get blamed though.
https://www.forbes.com/sites/stanphelps/2020/02/27/cx-is-broken-five-takeaways-from-ntt-ltds-2020-customer-experience-benchmarking-report/#4abafea86f5d
Essential Instagram Marketing Tips
You can never get enough Instagram marketing tips right? At least that's what Michael Gorman at jeffbullas.com thinks, and I tend to agree since that's the reddest of the red-hot social marketing platforms at present. First, why don't we all gather around in our N95 masks and think about Instagram's algorithm? There are 3 things it looks at to decide where to put what. 1, interest. It looks at your search history to figure out what you like. 2, time. The latest posts go first so if your posts don't get seen pretty quickly after posting, they'll slide into the land of the forgotten, like Carly Rae Jepsen. And 3, interaction. If you interact with someone even a little, Instagram will just assume you adore them and put their posts first in your feed. And by the way "interact" means you liked a post, you DM'd them, commented on their post, used the same kind of hashtags, or tagged them in one of your posts. Remember what Instagram users want, to spend .03 seconds looking at a picture. You gotta grab 'em and grab 'em fast. They like portrait more than landscape. And even if your text is genius, it needs a great picture to get people to scroll stop. You want captions but keep them short and don't go hashtag bananas. Since posts do go stale nearly immediately, posting infrequently will pretty much make you invisible. But if you over-post, you become annoying. Now get out there and thread that needle! Hopefully you know who your audience is and Instagram analytics will help you figure out when they're mostly on Instagram. That'll help with your timing. And don't underestimate how much your profile pic matters. Mine is me in a bikini on the deck of a yacht.
https://www.jeffbullas.com/best-time-to-post-on-instagram/
How SMBs are Using Video Marketing
Lastly, and quickly, Sarah Evans at Social Media Explorer gives us the results of a Promo.com study of how small businesses are using video marketing. Here's something that will make you experienced, professional, high-dollar video production companies' blood boil. 76% of SMBs spend less than 20 minutes making a video. Just think of the planning, messaging work, artistry and craftsmanship that's going into those less than 20-minutes-to-make videos! But hey, at least they're making videos, and rumor has it the kids want fast, sloppy and amateur these days anyway. To make these instant grits versions of video, 58% use a little bit of their own footage filled out with stock video. Most of them use Unsplash. Now while SMB's aren't willing to pay more than $5 to produce a video, they are happy to give up the credit card info to promote them. 38% spend up to $500/month getting them seen, mostly on Facebook, Instagram and YouTube. The good news for SMBs is video production is becoming commoditized, cheap and easy to do on all-in-one video marketing platforms. The bad news for SMBs is that allows businesses who believe it takes no specialized talent to make videos audiences will value to crank out videos that prove, yes it does.
https://socialmediaexplorer.com/social-media-marketing/how-smbs-are-using-video-marketing-in-2020/
That's the Content Marketing Quickie for this week. I got some subscribers and it's like a drug, the ones I have only make me want more. Come on man, give me a hit. Back next week.