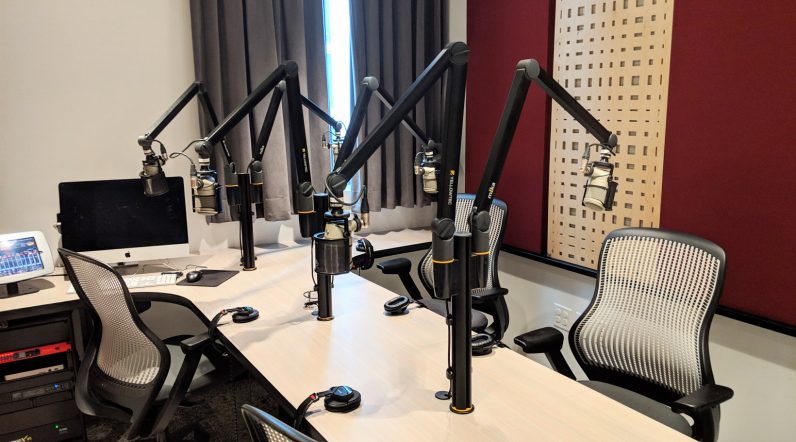 THE sTORIES
How can you make sure your podcast gets found and discovered?
Latest video marketing statistics from Vidyard.
Marketers are worried that AI might hurt their branding.
Common ways that SMBs waste marketing dollars.
here's your Content Marketing Quickie for the week of February 18, 2020.
How to Promote Your Podcast
Question for you, how did you discover this podcast? Maybe you never did and you're not even listening right now to this message that's being directed right at you. How can I make sure you at least know the Content Marketing Quickie exists, and get you to listen one time to see if you like it enough to keep listening? Well I'm not alone. That's the dilemma of everyone who isn't already famous who has a podcast. Thanks to the podcast boom and ease of entry, there are now a ton of them out there. But Joshua Nite writes in toprankblog the market is still not what you would consider oversaturated. Still, you've got to figure out how to get your podcast noticed. Well you can spend money, like doing paid promotion, influencer marketing, and paid social media marketing. And if you don't want to spend money it's going to be word of mouth and our old organic friend SEO. There are, however, a few quick win tactics Joshua gives us that might get you going. The title of your podcast should be hyper-relevant and grab people shopping for podcasts quickly. It should be clear what the show's about. That should result in more clicks which then tells the podcast directory's search engine you're worth a damn. Make sure you've submitted to Google Podcasts because Google is indexing and transcribing podcasts for you for searchability. Be sure to add a couple of phrase tags to your RSS feed and be deliberate with your episode titles to help the listener. See, I don't do this. I need to fix that. I just give the date of that week's Quickie and nobody knows what they'll learn in that show. Use keywords in episode descriptions, treat it like the meta description on a blog post. Ask for reviews and subscribers. I do that and can't really tell if it works or not, but I don't think it hurts. Here's a great tip, when you're planning the questions you're going to ask your guest, think of them in terms of an H3 tag on a blog post. Ask questions that web surfers might be asking and use the terms they're using. Make sure you publish a blog or episode page with the full transcript complete with links and other bloggy stuff. It's all about helping Google figure out what your podcast episodes are about. Or just get Gary Vaynerchuk as a guest and you'll be huge overnight.
https://www.toprankblog.com/2020/02/seo-for-podcasts/
The Latest Video Marketing Stats
Super tired of still finding myself educating businesses that video is important if you want to effectively get your message across to any number of audiences that are vital to the business but find myself there I do. There are still orgs that are doing either few and haphazard non-strategic videos, or no video at all. That might be fine if they're at least doing podcasts, but they aren't doing that either. They're doing marketing copy on pdfs. Rock on! For those who are rolling cameras, Convince & Convert's Kayla Matthews gives us some interesting current video marketing stats, most of which come from my pals at Vidyard. For instance, which is French for for instance, B2B video gets watched on desktop 87% of the time. Mobile views are going up but are dwarfed by desktop. Most business videos get watched on Thursdays, followed by Wednesdays. They must need Monday and Tuesday to make sure the place isn't falling apart before they get to chill and watch something. By the way they also watch videos mostly in the morning. The kind of video businesses are mostly using are webinars. God, B2B loves them some webinars and think that's the golden path to qualified leads. After that, they're used for demos and social media. When you think video, you think YouTube. But actually businesses distribute their videos through their own website, as in 85% of the time. That's also way more than they distribute using social media or email. 73% of videos are 2 minutes or less. If you can be clear and impactful and short, you're nailing it. In a closely related story, if a video is one minute long or less, 68% of people will watch the whole thing. You will be rewarded for respecting people's time. Last week we talked about what's best, trying to do your video production 100% in house or using outside creative resources. Well 52% of small and medium businesses do both. Some stuff is done internal, but when it's time for the brand to look professional and reliable, external resources like me are tapped. I love getting tapped. Speaking of small and medium businesses, they're actually keeping up with the alleged big boys and girls. Companies with 31-200 employees make almost as much video as those with over 5,000 people. In fact, great video content can be an enormous equalizer.
https://www.convinceandconvert.com/content-marketing/video-marketing-statistics/
Marketers Worried about AI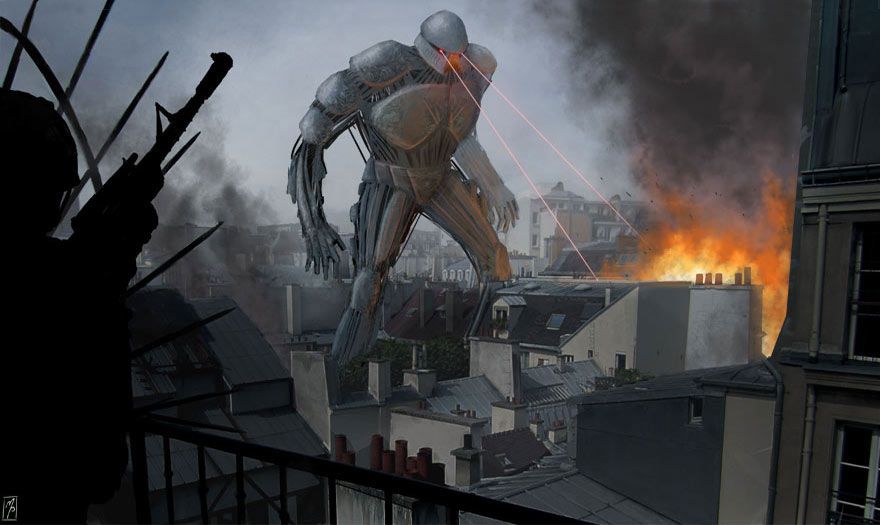 Do you get drunk with your friends and talk about how AI is going to ruin your life? I bet not. Well, I bet you get drunk with your friends, but I seriously doubt AI ever comes up. But in more sober moments, it turns out that marketers are thinking, maybe even worrying, about AI quite a bit. Dianna Christie tells us about a Bynder study that shows 77% of marketers are concerned about how automation and AI are going to affect their branding. Now why would anyone worry about little ol' AI? Doesn't it deserve all our trust? Isn't it flawless in its execution? Doesn't it solve every problem everyone ever had? Guess not yet. 56% say it could hurt their brands by diminishing creativity, reducing jobs and reducing differentiation. Apparently being machine-driven, boring and the same as everybody else isn't regarded as being a "cool" brand that appeals to humans. AI does get some love, 24% think it will actually help their branding. 23% said one thing has nothing to do with the other. It kinda comes down to just how much importance is placed on creativity, and whether or not automation and AI can successfully appeal to and move us emotionally. Companies that don't care about creativity or don't know good content from bad, probably totally fine with the machines taking over. Those who know human ideas that strike a chord with other humans is the key to the relationships and trust that result in sales, they might be in the worry category. Regardless, huge investments are being made in the martech stack, and it's causing problems. 21% says there's a skills gap, 20% say it's data overload and 18% are overwhelmed by the options. And this may come as a shock, but everyone on a marketing team isn't always in agreement. The Advertising Research Foundation says only 65% of creatives and strategists think research & data are that important to the creative process. Obviously, researchers disagree. It all shows technology, while impressive, seems to present an ongoing change management challenge.
https://www.marketingdive.com/news/56-of-marketers-think-ai-will-negatively-impact-branding-in-2020-study-sa/571901/
Top Marketing Money wasters
Lastly, and quickly, consultant Estie Rand showed up on entrepreneur.com worried that you marketers might be flushing tens of thousands of dollars down the toilet. Here's what she says are the biggest marketing money wasters. Paying for branding too early. You learn a lot in the first weeks of operation. Learn what's unique about you before you commit to a name and logo or you'll be paying for a re-do quite soon. 2, paying for a website with all the bells and whistles right away. Start with a strategic site that helps people buy stuff then learn what's needed and what's just filler. 3, paying for social media help that doesn't even get your voice and isn't a specialist in any of the platforms, meaning they post the same thing on everything. 4, going Pay-Per-Click Ad crazy. Just because Adwords and Facebook Ads are easy doesn't mean they sell stuff. It takes lots of testing and tweaking. You won't get lucky just flying blind. And, there's really no point in these ads if your site can't convert. 5: Doubling down on what's not working. When you spend something, like for marketing, the cost of that is actually supposed to be recouped and then some by additional sales. Otherwise, you're doing what's called losing money. And I've done that, it makes you feel bad.
https://www.entrepreneur.com/article/346179
That's the Content Marketing Quickie for this week. So if none of you review my podcast does that mean it's perfect? Cause none of you have. I know, you're busy and it's a lot to ask, but it would be cool and helpful. Back next week.